We all want more travel leads, don't we? Sure, you work your butt off improving the SEO on your website, growing on travel review sites, and even collaborating with partners and OTAs. Still, sometimes, those seem to be lacking. That is because there are some other common marketing strategies out there – strategies that are designed to get the attention of travelers and eventually convert them to guests. These strategies are widely used in different industries and are also very useful in tourism. Surprisingly, not every tourism business is using them.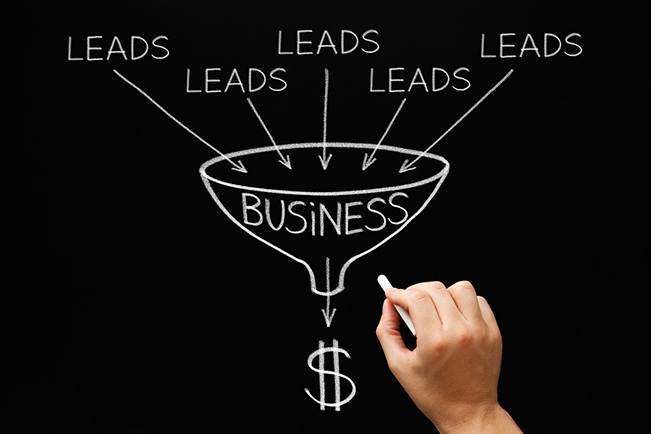 6 Practical Ways to Get More Travel Leads
Requiring just a little focus, these common marketing practices can help you get high-quality travel sales leads to your business.
1. Create a Lead Magnet – a useful piece of content for your target guests in exchange for their email
What: Your lead magnet can be a checklist, a short outline of tips or steps, an e-book, or a short video. It should be a useful and valuable piece of information that your guests are looking for to help them with their travels.
Why:
We live and work in the sharing economy – offer value first, then sell. A lead magnet is one of the best lead generation tips because it allows you to email a potential guest, so you can continue building a relationship with them, moving their purchase journey from awareness to conversion.
A lead magnet helps build trust by offering something that meets their needs. It is also one of the first fundamental steps to getting potential guests to know more about you and your business.
How: *Creating a lead magnet is simple; it doesn't have to be a difficult or tedious project. There are all kinds of lead magnets out there, so make sure it is effective (useful) for your guests and efficient (easy to produce) for you.
*LEARN HERE How to Create an Effective Lead Magnet for Your Tourism Business with examples.
2. Market Your Lead Magnet on Your Website
Why: When you add a lead magnet to your website, readers can stumble across it and download it even when they aren't ready to purchase yet. Most likely, these readers are in their research phase. Once you create a lead magnet and use it to generate leads, it becomes a valuable piece of content that you can use in different ways.
How: Add an opt-in box to your website and offer your lead magnet for free in exchange for their email. You can include this on the bottom of every page and every blog post (check your website theme for different options).
3. Start Your Email Marketing Activity Little by Little
What: Create a plan to benefit from these great emails that you have collected (as well your list of past guests, or guests who inquired).
Even if you think email marketing is annoying, it is highly effective in building trust over time, not to mention its conversion rates are

40x higher

than Facebook and Twitter in converting your target audience to buyers. It allows the people who reached your website to get to know you and your past guests to remember their trip, leading to them recommending you to their friends and family. *Check out this study by McKinsey for why its so effective for travel leads online. I don't recommend you walk away from social media, both email and social play different roles. (and they can work together see below #4)
Start slow. I recommend starting with a simple service like Mailchimp (free). Learn how to write welcome emails and regular emails effectively and how you can manage lists. Once you get comfortable with this, you can move into more advanced mailing strategies. Here is a great email marketing resource to start and stay tuned for more posts about email marketing tips on this blog.
4. Use Your Lead Magnet in Your Facebook Ads
a. Facebook Awareness Ads
What: Create a Facebook awareness ad and use your lead magnet as a download. A Facebook awareness ad is just one element in your Facebook Ad funnel; it serves as an introduction to your business. It can be incredibly useful for gaining awareness for your business and acquiring new business leads.
How: Create an awareness ad with a download; this can be used as one part of your funnel to drive travelers from awareness to consideration to purchase. You will need to test and try different titles and ad copy for different audiences to find the right ad that works for them.
b. Use Facebook Retargeting Ads for those who already visited your website
How: Send Facebook ads to travelers who have previously visited your website. These travelers already have some level of familiarity with or interest in your business, so you have a good chance of winning them back with a retargeting ad. A retargeting ad is a great way to promote your business using an approach different from your previous ads.
5. Use Your Lead Magnet as an Offer with Your Connections and on Social Media
What: Whether you are sharing a topic you speak about at a networking event or just meeting a new customer, sending someone a link to your lead magnet proves to be beneficial. You can also do this on social media posts (on occasion) to promote value.
Why: It is a great way to offer value to someone you met as a leave-behind to remember you by.
How: Easy! Just send a link via email.
6. Let your guests sell for you!
Ask for reviews! And ask every guest. Then answer their reviews.
Why: Great reviews and referrals are the most effective and most efficient way to get new leads. Remember those fantastic guests that said how much they loved your service and will tell everyone? Well, they can through online reviews for all viewers to see.
Sign up for review sites like Google My Business and TripAdvisor. Create a profile, ask for reviews, and answer all reviews. Here are our top tips for Creating Your Google My Business Profile and Optimizing Your TripAdvisor Profile.
Are you going to try out these ways to generate more leads? Send us an email here if you need more details on how to get started. Whether you are looking for travel agent leads, travel agency leads, or tours, attractions and activities these strategies can work for you.
Want to learn more about marketing or more lead generation tips? stay up to date on our latest posts here.