We have heard all the buzz words haven't we? – responsible, sustainable, low impact, eco-friendly. You name it – they are all out there. There are also myths circulating as to what sustainable and responsible tourism means.But one thing is for sure: these themes are important to our guests and our businesses and environmental pressures are depending on us to act for tourism to survive.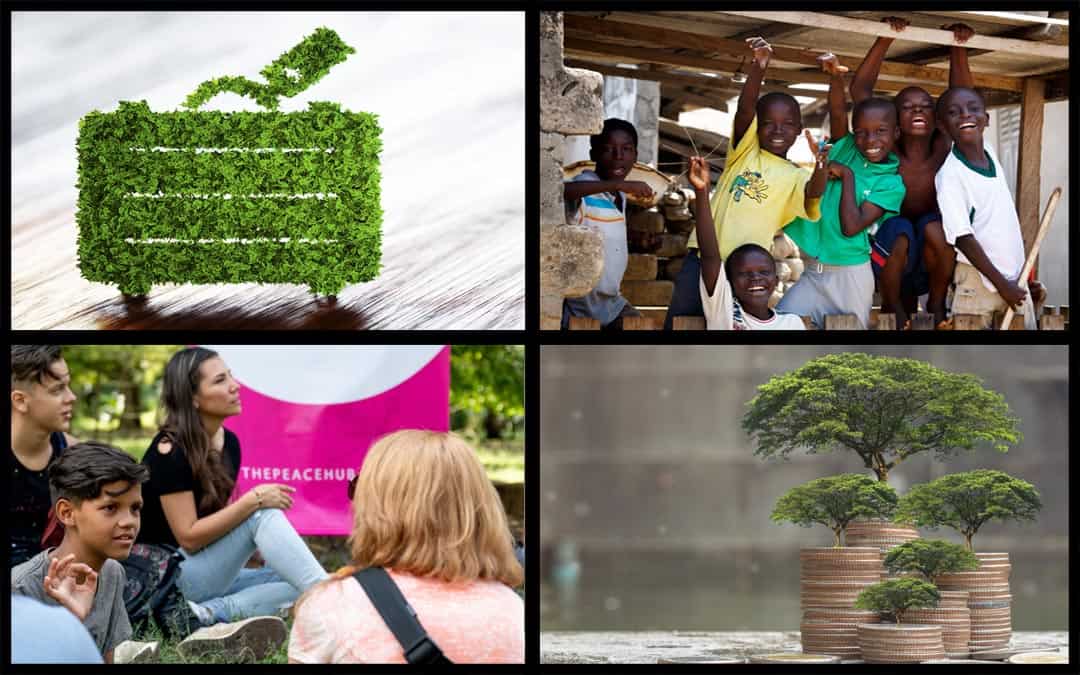 Sustainable tourism, however, is not just about the environment or community-based tourism; it is much more than that.
One of the best examples of sustainable and responsible tourism in action in countries like New Zealand. This country has made sustainable tourism, their purpose and a significant platform for their country. They are committed to standards for tourism businesses and communications to every traveler that visits New Zealand.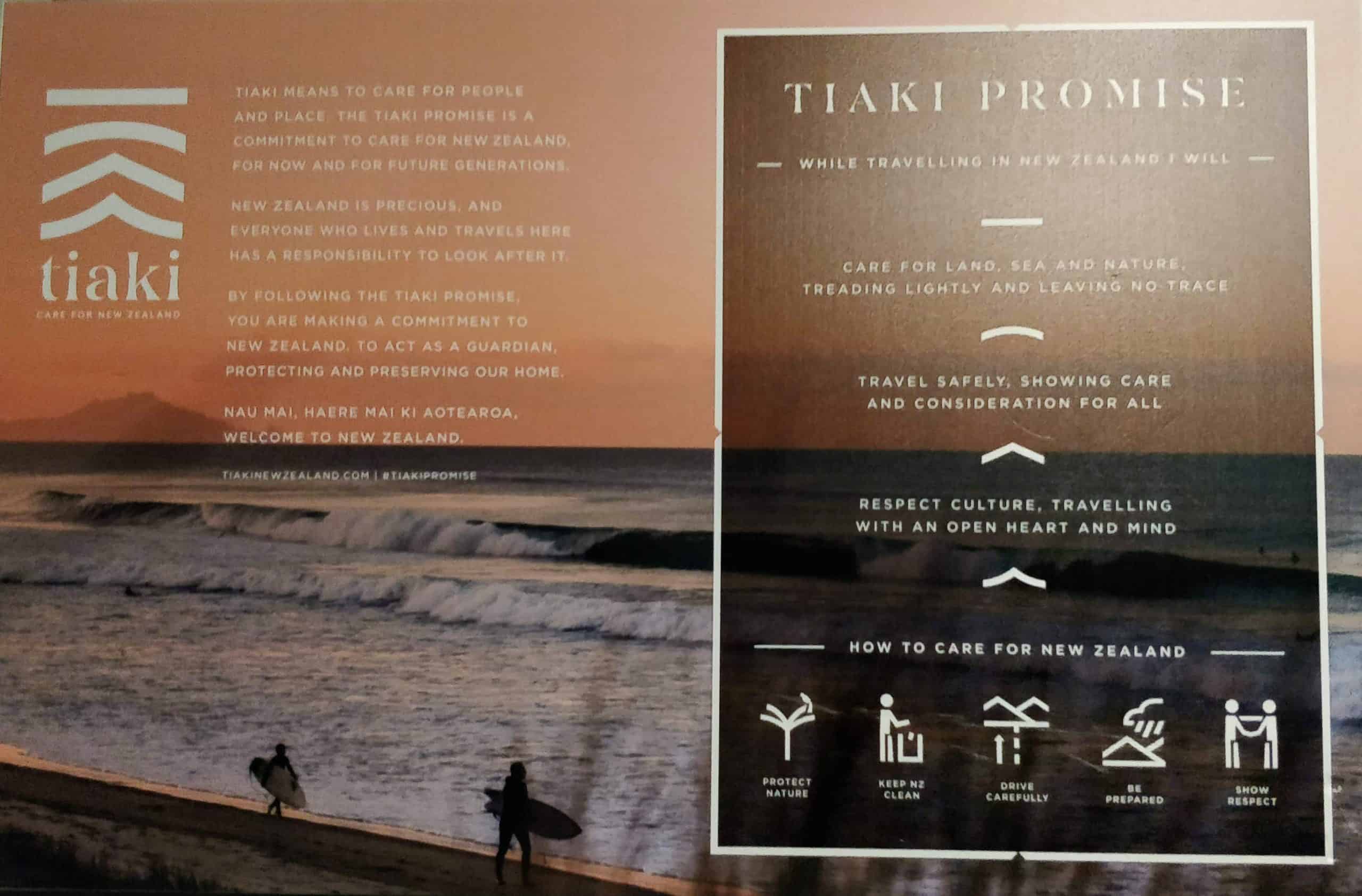 New Zealand's sustainability communication to every guests coming to the country.
What is the difference between sustainable and responsible tourism?
For you to understand better, let's break all of these down to know what sustainable and responsible tourism means for tourism companies, how you can stay informed to make wiser decisions for your business, and how you can understand your guests' point of view better.
Sustainable tourism and responsible tourism are generally the same thing. But if we are to dig deeper, responsible tourism is the action, and sustainable tourism is the outcome of those actions. Responsible tourism involves the accountable and ethical actions of travelers, tourism companies, suppliers, governments, and NGOs – all bodies. The result of those efforts? Is sustainability.
Four Areas of Sustainable and Responsible Tourism
To be truly sustainable, every tourism business needs to look at four distinct areas:
1. Environmental Sustainability
This is the aspect of sustainability that receives the most news for good reason, given our environmental crisis around the world. It includes:
Waste reduction – This includes reducing materials harmful to the environment, such as plastic, engaging with initiatives instead of dropping waste into landfills, and reusing, as well as asking your guests to participate in it
Restoration of environmental areas – This includes helping to restore nature, such as participating in beach and water clean-up events, tree planting, and other significant initiatives of restoring parks and ecological areas.
Carbon offset – This means reducing your carbon footprint. Generally, it includes energy efficiency, saving natural resources like water, transportation, and fuel, and making wise decisions on what you purchase and how these products are made. Carbon offset is the most complex of the environmental components. Fortunately, carbon measurement calculators are available to help measure your baseline and improvements.
Education – Simply, this means educating and informing your guests, your supply chain partners, and your staff on what you are doing to help and contribute to environmental sustainability.
Good examples of environmentally sustainable tourism companies:
Eagle Wing Whale views themselves as a conservation company that just happens to do whale watching tours and sees to it that with every tour, they are a part of the solution to reduce carbon footprint. Carbon neutrality is one of their top goals, so they measure the carbon footprint of every one of their staff members. This video explains who they are.
Another example is the sustainable efforts of Hilton hotels, such as installing measurement tools for energy and waste in their 300 hotels and challenging stretch goals and plans to achieve it.
2. Local Community Sustainability
This pertains to the support of local people, animals and communities to ensure they are treated fairly, including:
Providing fair wages for staff, as well as education, programs, and training that will help them succeed in their careers.
Ensuring tourism dollars are going to the people and staying in the communities where your business is, instead of going to international sources
Working with communities instead of dominating the agenda – helping solve issues, having open dialogues and working together on tourism initiatives and decisions
No animal cruelty – Wildlife attractions that involve poor and cruel treatment of animals for business gain, Often this is behind the scenes out of view of tourists like living in chains, denial of food and whippings to perform. It includes activities like elephant riding, performing animals of any kind, or even taking a selfie with a dangerous and wild animal.
Discouraging overtourism – Overtourism is a relatively new problem due to the growth of travel around the world. Understanding its negative impact and looking to distribute activities and tours to other areas instead of putting more burdens on densely visited areas should be done. Tourism boards also play a big role in limiting permits, visas, and usage of locations that cannot handle the scale of tourists in key periods of the year. You can play a role too, like this company:
A good example of a locally sustainable company:
TigerTrek, a tour company in Laos, recognized that all the tourism dollars were flooding to the province of Luang Prabang where Luang Prabang, a world UNESCO heritage site, is located, while many surrounding villages in the province are still struggling. 80% of the population is subsistence farmers, and some villages don't even have running water.
It is this disparity that prompted the launch of Fair Trek to bring tourism dollars to these villages and help residents with long term employment and personal development. They built hiking trails and Airbnb accommodations where the funds go back to the community. These guys are committed to a cause and communicate it very well on their website.
3. Visitor Care Sustainability
This area of sustainable and responsible tourism includes:
Educating travelers and visitors about behavioral and cultural expectations during their stay. This may include the way they should behave when photographing people and places, not exploiting children and no tolerance for sex tourism, and the way they treat animals.
Getting visitor feedback on how to improve tourism to meet and exceed expectations. Gathering feedback not only about your business but also about their experiences in your city, country, and with your practices. If we can't enhance our visitor experience, how can we expect them to continue to visit?
How can you contribute to Visitor Care Sustainability?
Online surveys are an excellent start to understanding not only the feedback of your guests but also their expectations regarding what they want and what is not good. What could your city or country do better? And what do they need to be doing?
For traveler education, New Zealand tourism has created its guest behavior code that includes expectations on what they should do and not do while visiting NZ. This is a government initiative that attractions, hotels, and tours have adopted wholeheartedly with signage, information, and dialogue with their guests. Take a look at the link provided for more details.
Continue to innovate your product and service offerings, as longer stays of guests are another example of visitor care sustainability.
4. Economic Sustainability
If tourism is not financially profitable, it will not be sustainable. Financial growth is vital for future investments in infrastructure, employment opportunities, and management of traffic, pollution and every facet of tourism. Making money is not a bad thing; it's a necessity that allows you to offer jobs, pay your staff, and make business improvements, all while in the face of more challenging tasks like environmental sustainability.
How Can My Small Business Play a Role in Sustainable Tourism?
You 100% play a role in sustainable tourism.
It starts with:
Getting informed of all areas of sustainability and asking questions such as: "why do we do it this way?" and "what impact does this have on the economy, environment, people, and communities?" Although it may feel like you have no control over your supply chain of distributors, partners, and your tourism board, start by setting a good example (i.e. how you sustainably manage your business).
Using your associations as a platform and voice to challenge others, and the best way to create change is to hear from your guests. Listen to their views about your area's sustainable tourism platform.
Measurement – You can't improve your sustainability efforts unless you set goals and benchmarks before you start. Things not measured cannot be improved.
So where do I start?
Start with your goals. What facets of sustainable tourism are essential for your business, values, guests, and future?
Sustainable and responsible tourism is the responsibility of all of us. Our voice – where we spend our money and what we chose to create for our businesses – is our power.
We have more tips and tools for sustainable tourism in upcoming articles, sign up to our newsletter here to be kept up to date.