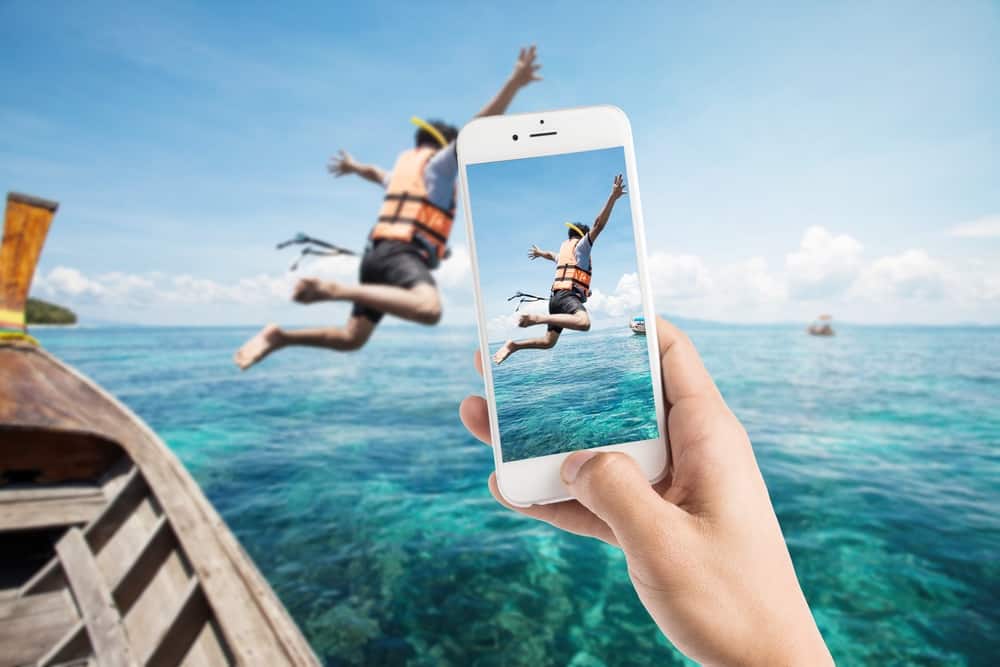 Pictures. They tell a story of your tourism business in a BIG WAY, especially guests who are enjoying your services, in the moment. If you want someone to get an emotional reaction to your business in a few short minutes, guest and tour photos will do that. In many businesses, emotion is the name of the game, and it's far stronger than just text alone. The feeling is what creates action and makes the best stories.
So often, I've seen tourism brands choose dark, dreary, and overexposed photos to highlight their business. Pictures will always be necessary – you need pictures to use in social media, for your website, email campaigns, and more at a moment's notice.
With a few essential tips and some experimentation, you and your staff can take great pictures of your guests, your services, and your location without hiring a professional photographer. Imagine having an employee capture moments with your happy guests enjoying your services wouldn't that be nice?
But let's shift back to reality. Do you have a fulltime photographer on staff? Yeah, didn't think so.
The Power of Guest Photos
You need pictures all the time. Let's take, for instance, the power of photos of your guests experiencing your services. These are some of the best types of photos to entice future guests. Did you know that pictures with people outperform standard landscape photos? What?! Who doesn't love landscape photos? Yes, but remember, emotion.
Pictures with people as the highlight can help us connect emotionally, to a human story, where people imagine themselves doing that. They get reactions like: "Hey, I want to stay there" or "Hey! I want to do that!"
Which leads me to my first tip: Ask your guests for permission to use their photos! – Think about it, these are the people that have been lugging around all this great camera equipment and focused on getting the right shot. These are the people that would love to show off their photos – so give them credit- as long as they are clear you aren't paying for their photos, which is a fair exchange as long as they aren't professional photographers.
How to take better guest and tour photos
These tips are meant to help you improve your tourist photos, whether you have a great camera or you only have a cell phone to do the job. This applies to all kinds of tourism businesses; after all, you all can benefit from more guest photos.
1. Lighting – Your # 1 priority
It is, without a doubt, the BEST way to improve your pictures instantly. Take the following tips to heart:
If possible, you want to shoot pictures during the best light of the day – in the morning before sunrise or just before sunset. Does life work that way every day? No. So let's move on to other ways to improve your lighting.
Don't take a picture of people directly under the sun, especially with the light on their faces. They will look too bright and washed out, plus they will probably be squinting. Direct sunlight makes your photos look overexposed (a result of too much light).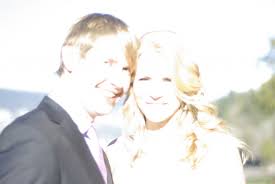 Example of an overexposed picture – credit pentaxforums.com
On the other hand, if the sun is behind your guests, you get the problem of DARK faces – it's impossible to see them! Don't photograph this way either. If you really want the shot try to edit it. Better yet, find a way to get indoors or some shade and see if you can get more balanced light into your picture. Indoors doesn't create the best images, but surely, it will be better than dark faces and light backgrounds, right?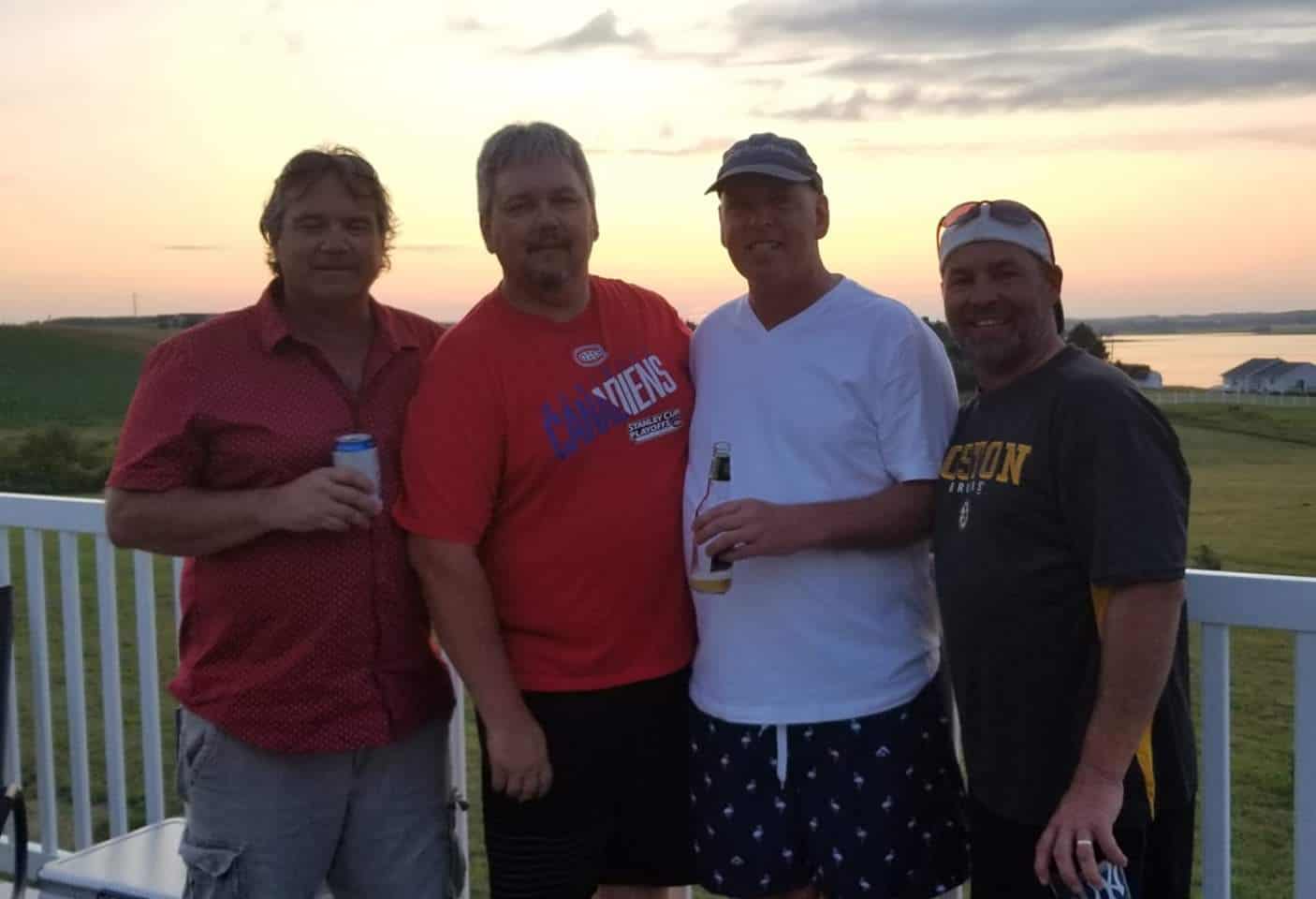 ​​​​Other quick tips:
Cloudy and overcast days are GREAT for photos. Take advantage of this because you can get good, natural images.
Grey cloud photos on the other hand, are not great, they change the mood of a photo entirely, avoid these.
If you want to try using a flash, only use it during the day; rarely, if ever, will it improve nighttime photos.
2. Watch for lens smudges and streaks
A clean lens is a pretty basic thing, but the way you clean it can be the reason why your pictures look streaky. Often missed, this especially applies to a phone camera. The best way to remove dust, oils, and smudges on the lens is a microfiber cloth, which is the same thing you use to clean your sunglasses. If you use your clothing or tissue, you have a bigger chance of creating permanent scratches, so microfiber is your best bet.
3. Eye see you! Focus on your guests' eyes
As the cliché goes, "Eyes are the windows to the soul." You want to capture expressions and emotions that the eyes hold. Make it the main focus of your attention as it's what attracts people best. Use your autofocus to improve the recognition of the eyes.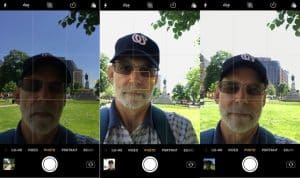 Example from improvephotography.com – use the autofocus on the eyes (3rd frame for a better photo)
4. Focus on smaller groups for more emotion
OK, so everyone takes photos of the big group that came to your hotel, attraction or tour. These photos are so common to the point that they become boring and predictable. Sure, they're great for the occasional social media post, but your website? Not as interesting. Of course, every guest wants these as a keepsake, but you can make these photos much more enjoyable. The closer you can move into a person or small group and capture their expressions and their smiles, the more attractive those photos become.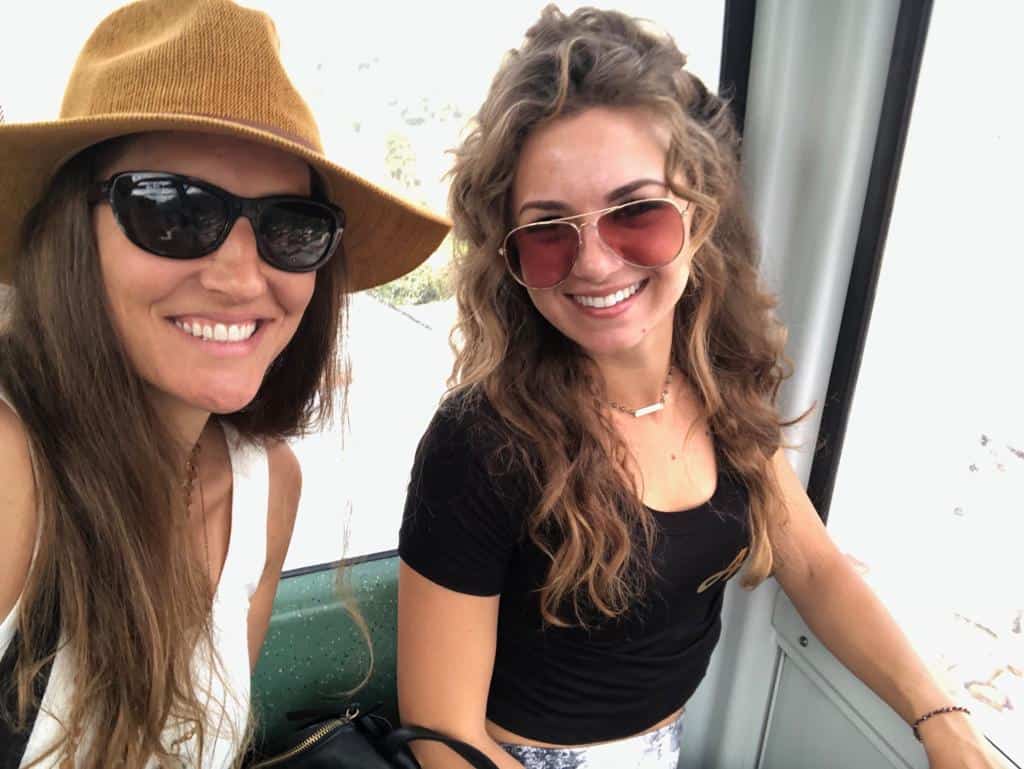 If you are going to do that often requested – big group shot – mix it up – change the angle, or show that they are having fun, so… Move-in closer. Get more of the head and upper body, and don't worry about getting everyone in the picture or getting less of the background. This approach captures more of their mood and feelings of the experience.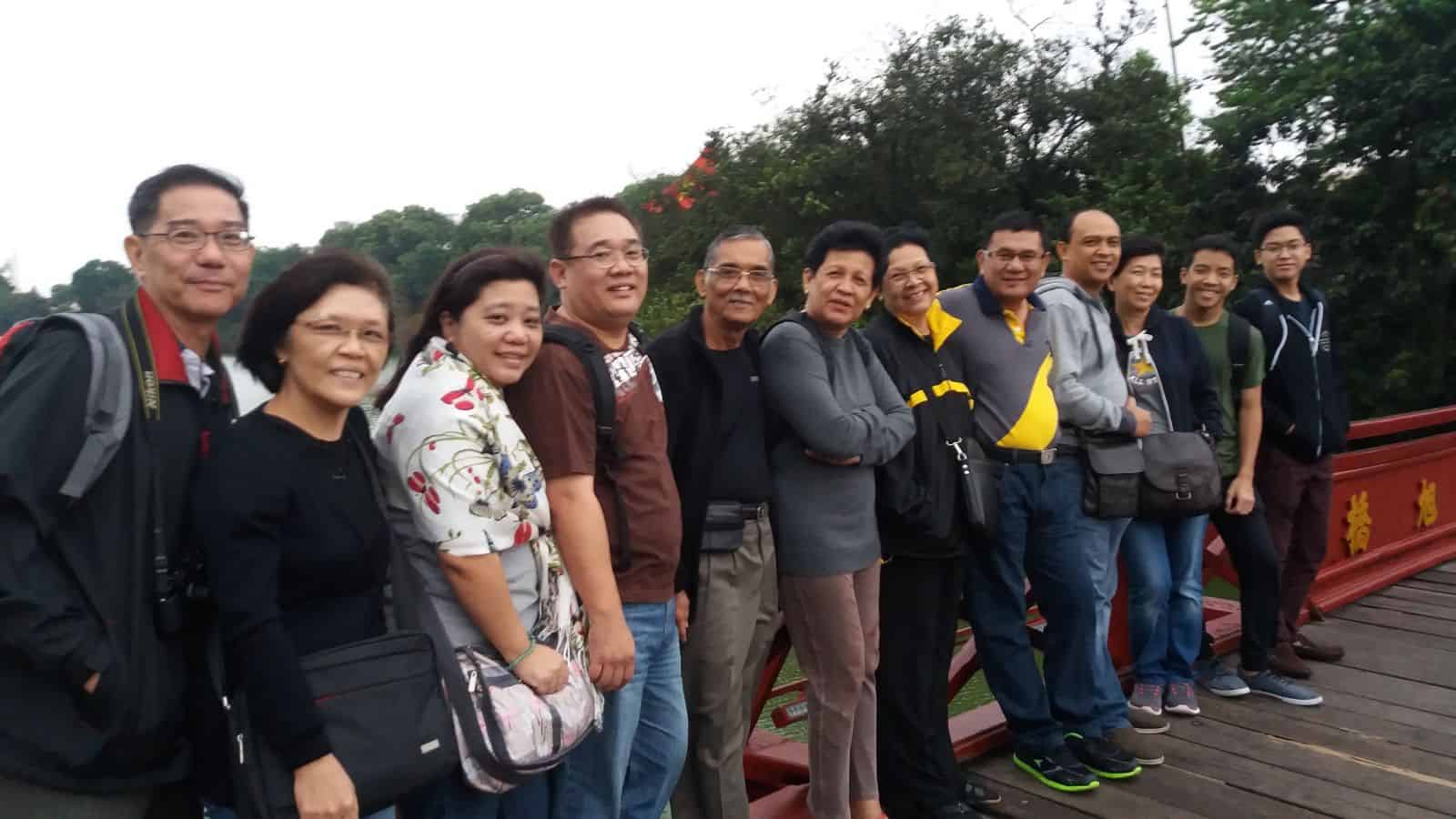 How to mix up the usual group shot: Try different angles
Add some fun into the group shot
5. Some of the best photos have just one single person
When you shoot one person, they create a different mood and emotion. Make sure you use autofocus on the eyes and that they shouldn't fill the entire frame of the pictures. Experiment with various shots, moving in closer and farther using different aspects of the background.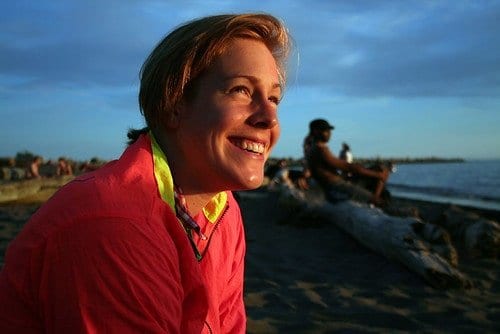 6. Don't say cheese!
Posed pictures with all the subjects yelling "cheese!" come across forced, unnatural and boring. You want to capture some emotions, right? Instead, take photos of people laughing, or get them at the moment as they're enjoying their travels. Not only will your photos be more interesting but more emotional and memorable as well.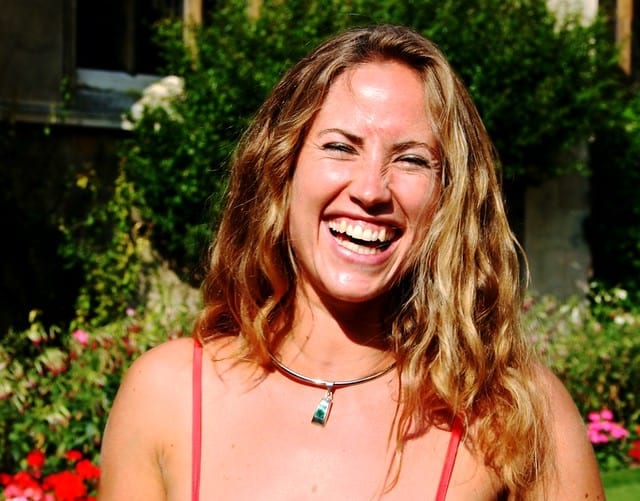 Isn't a laughing photo so much better than a 'say cheese' forced picture?
7. Move closer instead of using Zoom on a cell phone
Using the zoom-in option will instantly make your photos lose quality, resulting in grainy and even blurry pictures. The best solution is to move in the shot, as in physically move closer. This makes a big difference!
8. Remove the clutter
Often, having too much clutter in the background of a shot makes it difficult for the eye to follow. Instead, your focus should be on fewer things, so your viewer's eyes can better focus on the main point of the photos.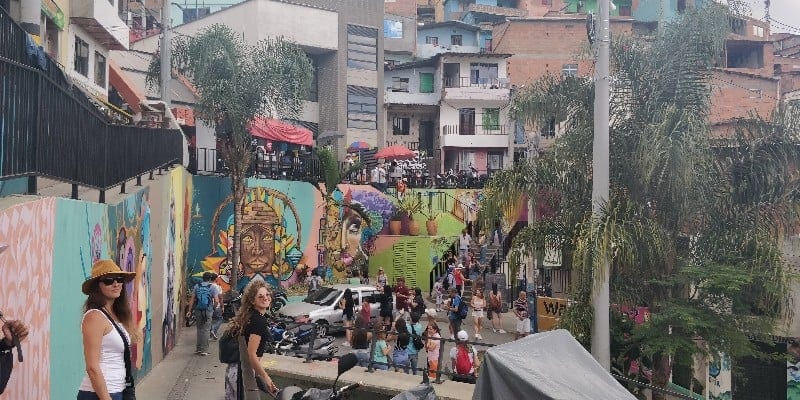 There is too much going on in this photo to capture the viewers attention.
9. Use space
Negative space – this is the empty space that can be used effectively so that your guest is the focal or more prominent part of a photo. When negative space is used the right way, the person will stand out and your photos will become more dramatic.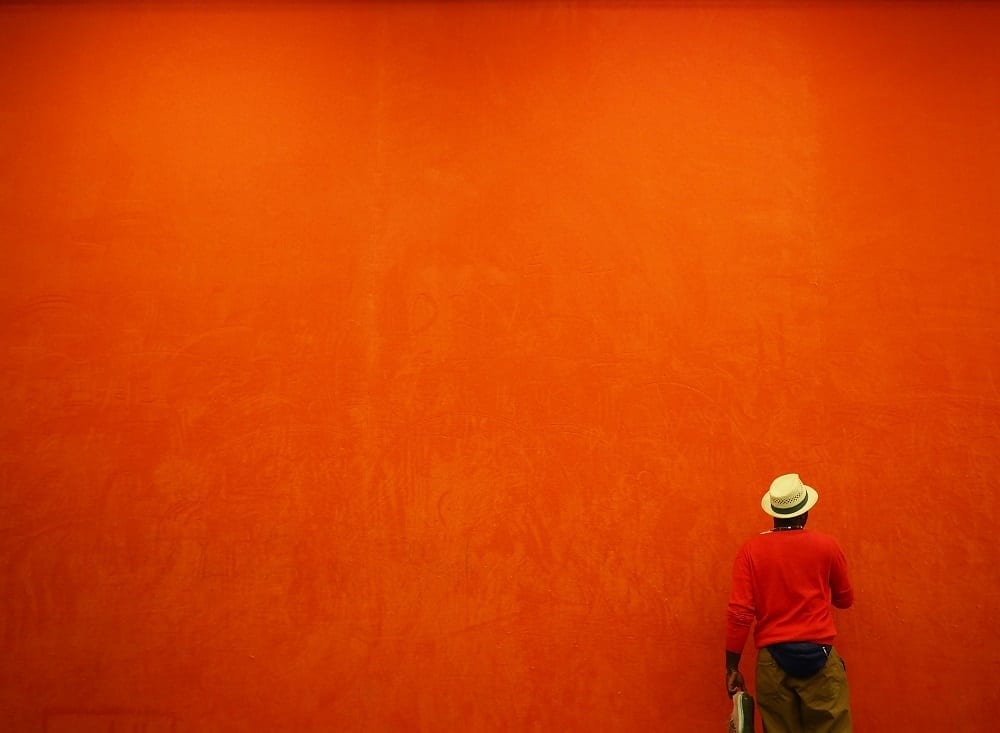 Add some drama and use some empty space for effect. Photocredit: Benoni camera club
10. Don't stand fixed in one spot
Try other ways to position yourself. Squat down, crouch down, and even lay down when necessary just to get that photo. Don't be afraid to get different angles. Whatever you do, ensure your pictures are straight. An important rule of thumb is to capture straight to the horizon line; otherwise, your photos will look crooked. A great way to manage this is to use the gridlines on your camera or cell phone. You can also use these lines to put the guests' eyes within the intersection of the lines. This will give a more balanced focus point for your image.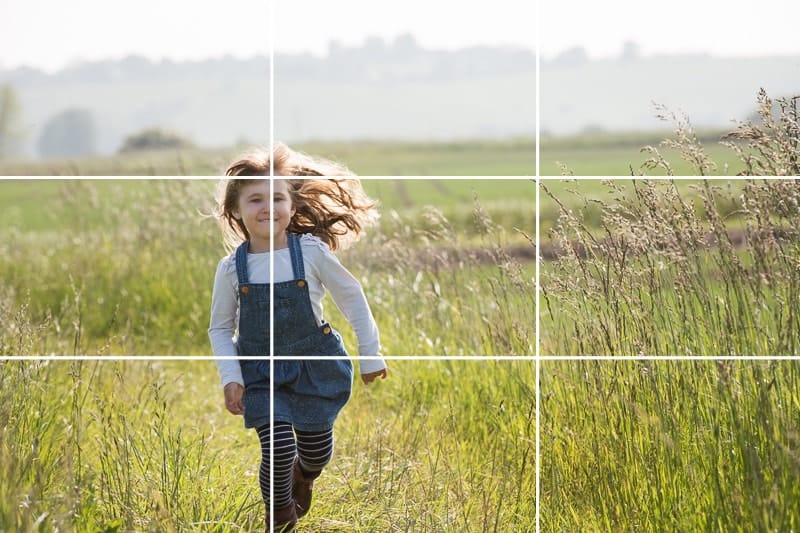 Using gridlines let you create a more balanced focus point.
11. Aren't you glad you don't have to process these photos?
Take lots of photos! Try different things, move into the picture, use the grid, experiment. The bonus is you have nothing to lose because you can delete any photos that just don't work. Perhaps you remember the days of processing film, and you crossed your fingers hoping you got the right shot! Remember taking several bad shots you had to pay for when your film was processed. Thankfully, those days are over!
12. Please edit – it can transform a guest or tour photo from good to great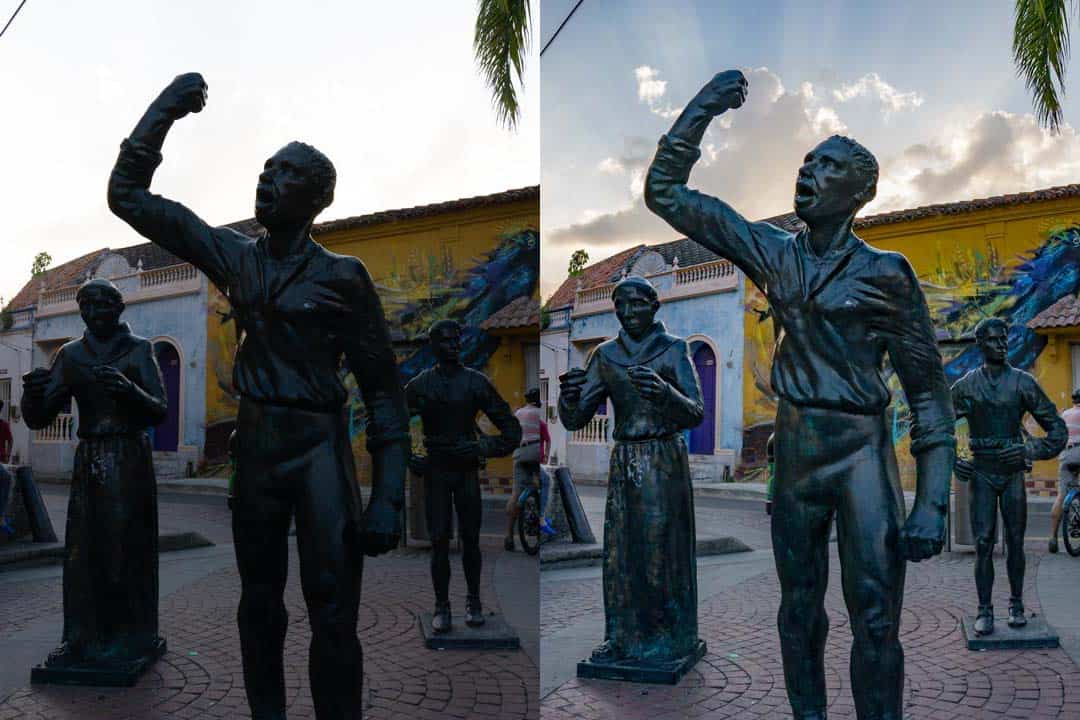 There is nothing wrong with editing! In fact, you can vastly improve your photos with some touch-ups. Improve the lighting, enhance the contrast, and add crispness to your photos. Some of our favorite apps for photo editing include Snapseed (cell phone only), Photoshop and Lightroom (available for both cameras and cellphones).
13. Teach your staff and ask your guests to use theirs- you can't do it all
Try for yourself then train your staff to follow your lead. You can't run your business by yourself nor can you take all your photos. Train your team, and your guides based on these new tips you just learned, now doubt your photos will breathe more life for future guests. Perhaps you can run a contest for the best staff photos and they can win a prize! And if you really want to make it easy – ask your guests to use their photos. Also, did you know they would be very willing to share your posts if you use their tourist photos?
Here are more advanced tips to improve your guest and tour photos. Looking for more marketing tips to improve your Tourism marketing? You can find all our tips here. Now head out and start taking better pictures!
Got Pinterest? Share it and Read it Again Later!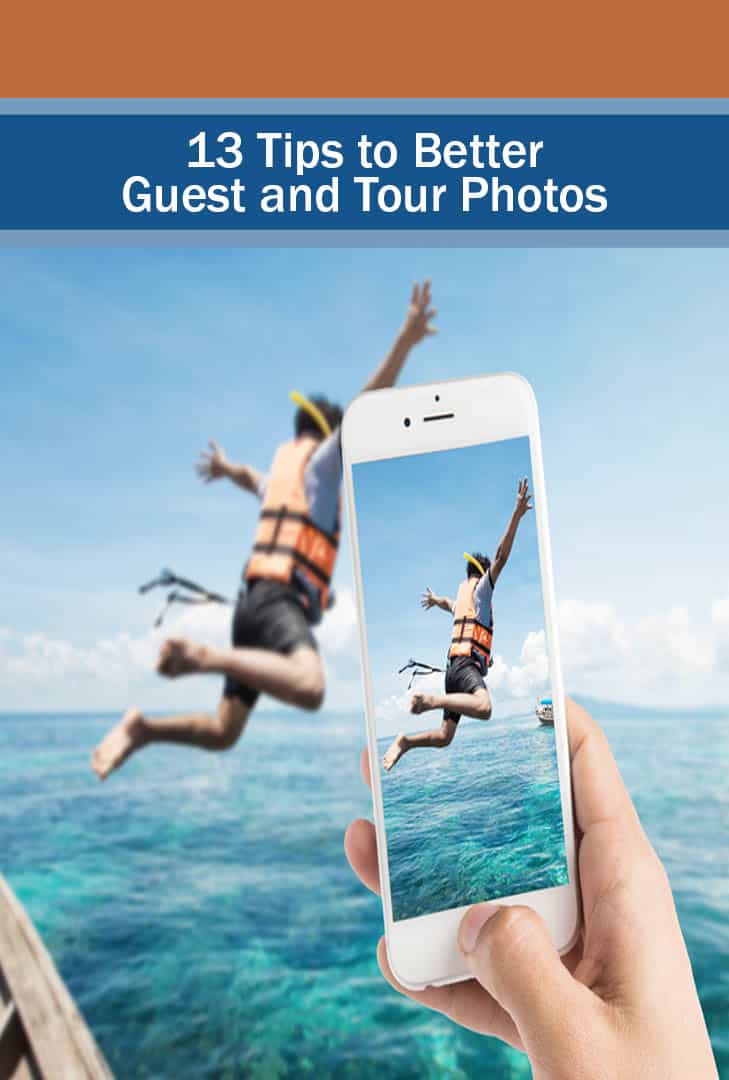 ​